Cup Size versus Cleavage
Published on February 5, 2013 by
James Parker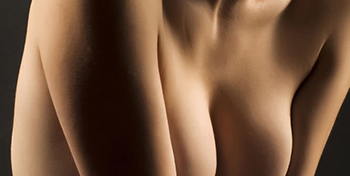 When it comes to their breasts, most women think of them in terms of cup size. Unfortunately, there is no uniformity when it comes to bra manufacturers. A C-cup in a Calvin Klein bra may be a B-cup at Victoria's Secret. What really matters is proportion. When it comes to breast size, cup size isn't as important as how your new breasts fit your body and lifestyle.
Cleavage is another topic that is usually addressed when women think about breast augmentation. It's important to know that cleavage is more about your chest anatomy than it is actual breast size. If you have a wide chest and your breasts are set far apart, a breast augmentation will give you more fullness but not cleavage. If you have a narrow chest and your breasts sit close together, you will probably have pronounced cleavage after your surgery.
Choosing your new breast size is all about body proportion and what size you are comfortable with. that being said, at your breast augmentation consultation, you get to "try on" different size implants to give you an idea of what your new breasts will look like. Here at Parker Plastic Surgery, we usually ask patients to bring a couple of different style shirts to get an idea of how your new breasts will look in different tops. Dr. Parker and his staff will help guide you when trying on implant sizers, but we also encourage you to bring a friend or significant other if you'd like another opinion.
If you have questions or would like to schedule your complimentary cosmetic consultation, give us a call at 706.543.0404.