Tummy Tuck in Athens
If you are bothered by the loose and saggy appearance of your stomach, a tummy tuck may be the perfect procedure for you. Also known as abdominoplasty, is a body contouring procedure that can give the stomach a flatter and tighter appearance by getting rid of loose skin, removing pockets of fat, and tightening loose abdominal muscles.
At Parker Plastic Surgery in Athens, we have provided both women and men with amazing results from their procedures in Athens. Dr. James Parker is a board-certified plastic surgeon who specializes in abdominoplasty. He can provide you with personalized and natural-looking results.
Tummy Tuck Overview
Procedure
Flatten the abdomen by removing excess fat and skin and tightening the muscles of the abdominal wall.
Length
2-3 hours
Anesthesia
General.
Recovery
Back to work: 2-3 weeks
More strenuous activity: 4 to 6 weeks or more
Fading and flattening of scars: 3 months to 2 years
Tummy Tuck Candidates
Good candidates for this procedure should have loose and saggy skin around the stomach, stretched-out abdominal muscles, and small pockets of stubborn fat around the stomach. Many patients experience these issues as a result of weight loss or due to pregnancy and childbirth. Candidates should be in good overall health and should have realistic expectations regarding the results that are possible through abdominoplasty.
Abdominoplasty Surgery
Abdominoplasty, or a "tummy tuck," is designed to amend a protruding abdomen resulting from weak abdominal muscles, weight gain, or pregnancy. Excess skin and stretched abdominal muscles typically don't respond to exercise. In this procedure, the abdominal wall muscles are tightened and excess fatty tissue and skin are removed to improve the body contour. The goal is a narrower, flatter abdomen. It can be done in combination with liposuction to further define areas such as the flanks, hips, and love handle area. An abdominoplasty is not a substitute for weight loss.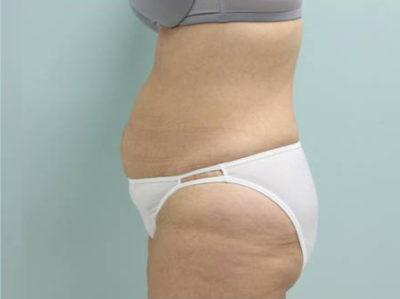 Recovering from Your Tummy Tuck
The surgery takes 2-3 hours under general anesthesia and involves an incision that goes from one hip to the other. Drains are placed and left in for one to two weeks. Recovery time is 1-2 weeks but patients need to refrain from strenuous exercise and heavy lifting for several weeks.
Thank you so much Dr.Parker and Staff
Before choosing Dr. Parker for my tummy tuck and liposuction procedure, I wanted to have several consultations to make sure I found one that I was comfortable with and trusted. Well, from the time I walked in his office, I felt welcomed and at home. The staff exemplifies what great customer service is. When I met Dr. Parker, he greeted me with a smile and answered all my questions promptly and with confidence. I loved him so much, I had a second consultation to make sure he was who I wanted to go with. Well I'm a week post tummy tuck with lipo surgery and I can't wait to see my final results. I would recommend him to anyone who is looking for any type of body contouring needs. Thank you so much Dr.Parker and Staff 😀
The Cost of a Tummy Tuck
The cost of this procedure in Athens can vary based on a few different factors. During your initial consultation at Parker Plastic Surgery, our team can let you know what the expected cost of your procedure will be and answer any questions you may have. We do offer financing options that can help make paying for your tummy tuck more manageable.
Schedule a Consultation
If you are unhappy with the saggy appearance of your stomach and would like to know if you are a good candidate for a tummy tuck, contact Parker Plastic Surgery today in Athens to schedule a consultation for your tummy tuck with Dr. Parker. His dedicated to delivering the best care for the patients.
Related Procedures